Arlo Events
A Sustainable + Organic Festival + Fundraiser at Camp Arlo. Help to raise awareness for Earth Day and bask in the first taste of Spring. Attendance is free and all proceeds are to benefit Plastic Oceans.
---
MUSIC - 'issa Vibe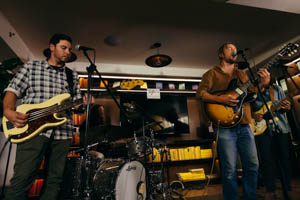 SHOPPING - support sustainable artisans
The Tree Bag Company - A new eco-friendly brand of handbags made from cork.
Selia & Co. - Unlock the power of natural ingredients in their rawest form working together with the healing attributes of tea and clay for healthier, happier skin.
Perry Boyce - By using the finest hand-poured materials and crafting items in small batches, they're able to achieve a vision of giving style conscious individuals access to an affordable urban luxury lifestyle.
William & Irving - Lifestyle brand offering a curated selection of vintage clothing and accessories, housewares and organic beauty products sourced from around the world.
Le Beurre - An all-natural skincare line that promotes the benefits of shea butter.
Hoadin - Eco-friendly brand of dog collars & leashes including accessories for humans and homes. A donation is made to dog rescue with every purchase.
Gorilla Socks - Produces bamboo socks that support wildlife conservation. They specialize in creating a range of premium quality, colorful bamboo socks with a commitment to help save endangered species.
Mardan Skincare - A family owned and operated company committed to the need of providing a healthy alternative of pure, simple and clean skin care products that are non-GMO, toxin-free, and cruelty-free.
THINX - The only period-proof underwear.
ia's Threads - Provides rare style and everyday elegance that will make women feel empowered and confident with how they look but also highlights environmental awareness and sustainability.
Arrive Well - A one-stop shop for all things travel, lifestyle, and wellness to make it easier for all of you jet setters and road warriors to quickly pack up your things and go see the world.

ART - get your Earth Day craft on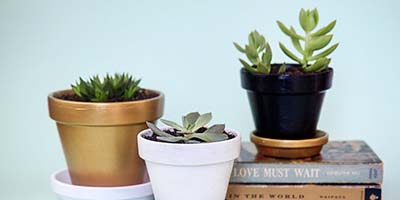 SUSTAINABILITY + WELLNESS - find your center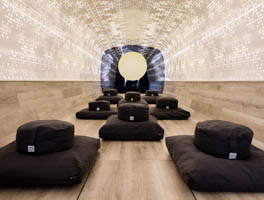 EARTH DAY - live every day like it's Earth Day
TENTRR at Camp Arlo - 10' x 10' tents to hang out, meditate, eat, drink, whatever the case may be... make yourself at home!
Plastic Ocean - Documentary film viewing & donations accepted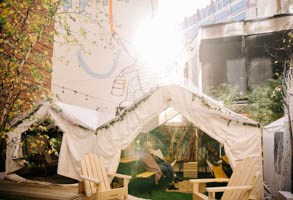 Explore All